Donations instead of gifts
With our Christmas promotion "Donations instead of gifts" in this extraordinary year, which is marked by COVID-19, we would like to give help to those who urgently need it instead of giving Christmas presents to our business partners.
While the world continues to struggle with the effects of the COVID-19 pandemic, the number of people dependent on food donations has skyrocketed as the COVID-19 pandemic continues. Many people in financial need as a result of COVID-19 are turning to pantries and soup kitchens for the first time.
So today, charities are more than ever dependent on donations.
We support these institutions: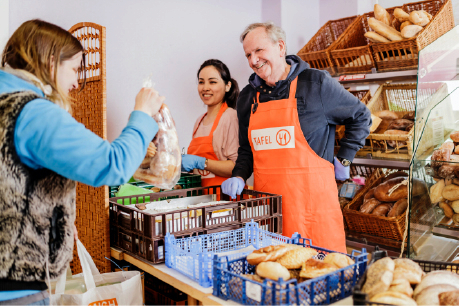 Tafel Deutschland collects Germany-wide, distributes surplus, high-quality food to socially and economically disadvantaged people. The commitment of the volunteers prevents thus reducing food waste and alleviates the consequences of poverty.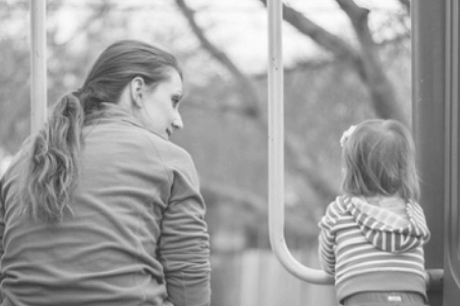 Buttle UK takes care of the maintenance and education of children and young people who, due to poverty and family circumstances are dependent on support. With our donation we were able to help a child and its mother on the run from the violent father and husband and give them a new start in safety.
The basic principle of the "Banques Alimentaires" in France is to combat food insecurity through food waste. The 79 Banques Alimentaires in France are autonomous associations with the values of sharing, voluntary work, donations and unpaid giving and the aim: "Let us together help humanity to restore itself". 4.8 million French people depend on food tables, 2 million of whom can be supplied by the "Banques Alimentaires".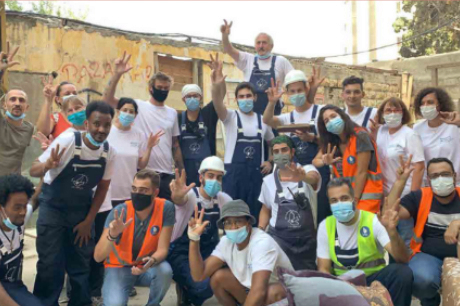 Offre joie means translated "give joy": What began in 1985 as a group of enthusiastic volunteers has is developing into a voluntary movement across Lebanon. On 4 August 2020 the explosion of ammonium nitrate in the port of Beirut left at least 190 dead, 5,000 injured and 300,000 homeless. "Offre joie" reacted quickly by organising an emergency rehabilitation programme in three of the affected neighbourhoods. In more than 67 buildings and 352 flats rehabilitation work is currently being carried out with the aim of providing those affected with to enable a return to a normal life.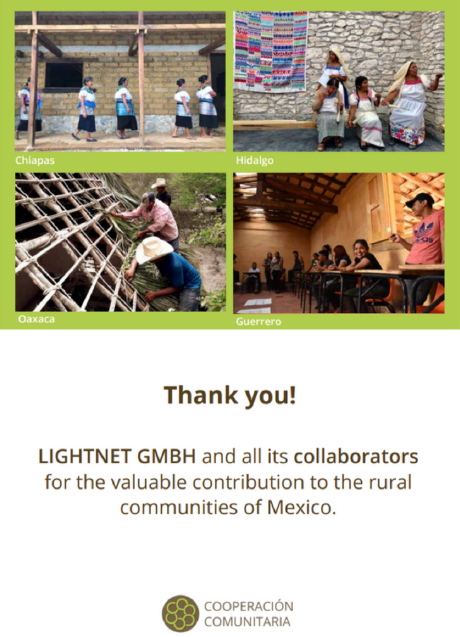 The mission of Cooperación Comunitaria is the improvement of the living conditions in rural communities in Mexico by strengthening their constructive and productive skills, the facilitation of self-government and the preservation of traditional knowledge.
City Harvest NYC is the largest food rescue organisation of New York City and helps to feed the more than 1.5 million New Yorkers who live in need – this video shows their work in the COVID-19 pandemic.

Merry Christmas
and many thanks for the great cooperation in 2020!